$20,000 Regional First Home Owner Grant Extended
April 15, 2020
First Home Buyers at Waterford Rise are eligible for the $20,000 Regional First Home Owners Grant (RFHOG) – double the current Metro Melbourne offer from the Victorian Government.
The RFHBG is $20,000 cash paid at settlement for new or off the plan properties and can be used for anything you require – such as adding to your mortgage for borrowing requirements, furnish your home, create a garden or pay down your mortgage.
Waterford Rise has a range of houses under $400,000 that are perfect for First Home Buyers.
In addition, the lots sizes at Waterford Rise are much larger and more affordable than the equivalent Metropolitan estates.
Importantly, Waterford Rise is a masterplanned estate with 25 hectares of open space including four parks that offer a wide range of activity options.
FIRST HOME BUYER VALUE!!
SAVE $147,000 ON THIS SIMONDS H&L PACKAGE AND GET 42% MORE LAND!!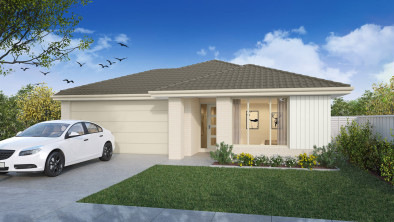 This home at Waterford Rise is $363,158 (Inc RFHOG) on lot 6311 (571M2)
The 3 bedroom, 2 living areas, 2 bathrooms, 1 car garage has a total floorspace 18sq
FLOOR PLAN: Burnet 18_172
FACADE: Autumn
Compare
This same home on lot 1728 at the Delaray Estate, Clyde North (400M2)
Costs $510,505 (Inc $10,000 FHOG)
The land is 42% – or 172m2 – smaller!
(Comparisons at 1 April 2020 supplied by Simonds Homes)
See Waterford Rise Regional First Home Buyer houses here
http://waterfordrise.com.au/now-selling/house-and-land-packages
JUST ANOTHER REASON TO MOVE TO WATERFORD RISE!
TESTAMONIALS FROM FHB
Alice https://www.youtube.com/watch?v=Amb55rklJWo
BACKGROUND
The regional First Home Owner Grant (FHOG) is a $20,000 payment for first-home buyers who sign a contract to buy or build their new home, where the contract price (or cost of construction for an owner builder) is $750,000 or less, in regional Victoria.
DEADLINE: You need to enter into a contract by 30 June 2020.
Click here to Apply for the FHOG
Download