Waterford Rise Autumn 2021 Construction update
March 30, 2021
Waterford Rise is currently experiencing a level of demand seen only once or twice in its history.
Our most recent release involved eight regular sized Lots in Stage 70 and for the first time was conducted by selling agents Oliver Hume via an-online registration process.
The release was hugely successful and attracted 35 expressions of interest.
All 8 Lots were subsequently contracted. The next release is expected around mid-April for Lots in Stage 71.
Stage construction Stages 62 (28 Lots) The construction phase of Stage 62 has now been completed (apart from fencing) and Practical Completion (PC) has been issued by Baw Baw Shire Council.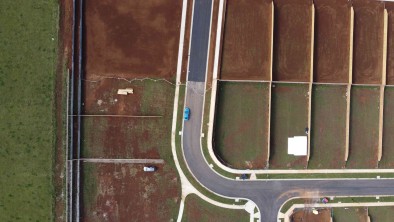 The next step is to satisfy the requirements of the various referral authorities and Council to achieve Statement of Compliance (SOC).
In the meantime, access is available for purchasers to arrange finance valuations, surveys and soil tests.
Following SOC, the Plan of Subdivision will be lodged with Land Use Victoria and Titles should issue approx. in April/May 2021.
Stage 63 and 64 (36 Lots)
The civil works involved in constructing Stages 63 & 64 officially commenced on the 22nd March 2021 however much of the bulk earthworks had already been conducted prior to that to expedite the process.
Practical Completion (PC) is expected around late August and Titles in October 2021.