Waterford Rise Spring 2020 Developer update
August 28, 2020
Since the Winter Newsletter, strong buyer demand has seen the release of a further 35 Lots in Stages 64 & 65, of which 13 presently remain available for purchase.
These Lots are located a block away from what will be the largest Parkland/Reserve on the Estate – the future Hamilton Park to the east, covering approx. 8 hectares and featuring extensive wetlands, tree and shrub plantings and kilometres of inter-connected shared paths throughout.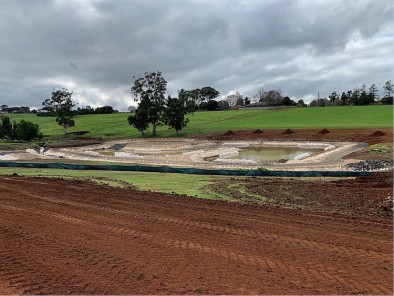 View of some of the Sediment Pond construction and planting in Hamilton Park.
Stage construction Stages 56, 57, 58 & 59 (66 Lots)
Titles for these great Lots with rural views issued in June and house construction has already started for these fortunate buyers.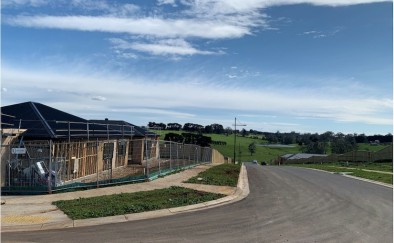 View looking west on the new Willandra Circuit extension
Stages 60 & 61 (28 Lots) and Marrabel Park
The construction of Stages 60 & 61 is closing in on completion, with only about a month of civil works remaining.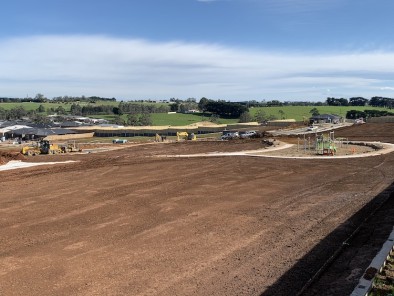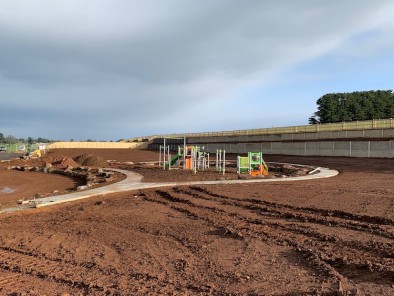 Playground equipment installed in Marrabel Park
The future intersection of Willandra Circuit & Stoke Street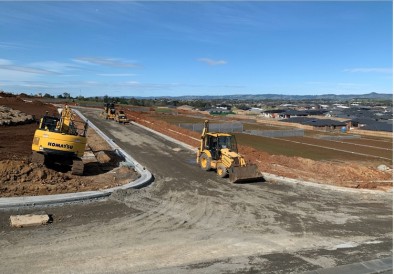 Views to the south, showing the extension to Skyline Drive.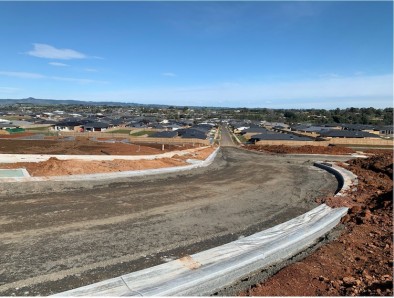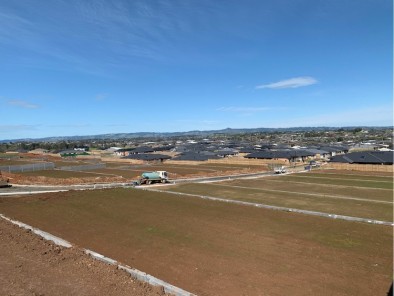 [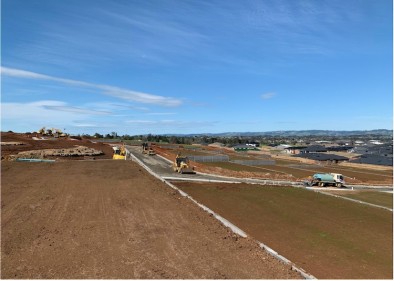 Stage 32 (26 Lots) and the future home of Display Village 4 (STCA)
Keen observers will have recently noticed a significant new development at Waterford Rise – the start of construction of the Longview Road extension that will connect the eastern side of the Estate onto Sutton Street and central Warragul.
This is an exciting development and major milestone in the life of the Waterford Rise project. Expected to open in 2021, the Stage will be home to a new Display Village as the present one on Highvale Rise winds down.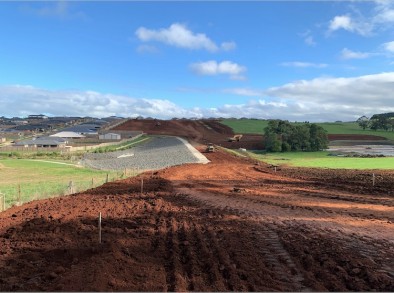 View of the earthworks on the Longview Road extension, looking west from the Pharaoh's Road/Sutton Street intersection.